27 Avenue de La Fontaine Couverte
74200 THONON-LES-BAINS
Corporate values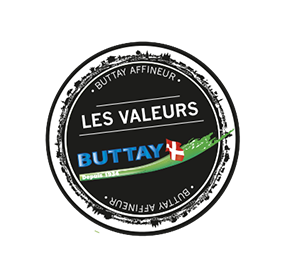 STRONG LOCAL COMMUNITY INVOLVEMENT
Continuing tradition Keeping tradition going in line with constantly changing standards and support local agriculture. For example, the Crête Fair in Thonon, an unmissable event that goes back several centuries and brings together stakeholders and consumers from across the sector.
Sharing experience Gabriel Buttay, active member of the Young Company Directors Club, believes in being a key local economic player.
Cohesion and solidarity The highest sporting values in American football, rugby, handball and football, as well as lifeboat rowing on Lake Geneva.
Educating Giving meaning by organising visits for audiences of all ages, creating ties between the community, quality and local distribution.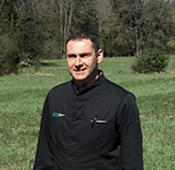 tERROIr passion Commitment high standards
triple Excellence savoie
SAVOUR
SKILL
THE SHORTEST ROUTE TO FLAVOUR
Proximity, for all types of customer Providing for different purchasing options: wholesale, retail-wholesale or the general public by opening a shop for direct sales.
Technology Getting ahead of new consumption trends with a cheese vending machine available 24/7, active online presence and two specialist robots that look after the cheese wheels in the cellars.
Respect for animals Being in control of the animal's life from rearing through to transportation and slaughter using companies with trained, qualified staff, favouring top-quality local resources.
SUSTAINABLE DEVELOPMENT
Energy savings Investing in cooling units and insulated storage facilities in line with the latest legislation.
A renewed fleet of vehicles Ensure efficient, safe and comfortable vehicles which also comply with European greenhouse emission standards.
Company literature, product labels and stationery Use of FSC and PEFC labels to encourage sustainably managed forests. All suppliers are certified eco-friendly.
Buttay, an Eco-certified and an active supporter of organic products Buttay is regularly audited by ECOCERT, the organic food control body which awards organic certification. Thanks to the talent of our local partners, we have expanded our range of organic cheeses.
QUALITY, A DAILY REQUIREMENT & COMPANY TRADITION
Excellent relations A mindset and attitude specific to the people of the Haut-Chablais region, satisfaction from a job well done and renowned friendliness.
Excellent exchanges Specialisation in Savoyard, Swiss and Jura designations, bringing the Alpine people and exceptional terroirs together
Excellent products Buttay, the finest taste. More than just a signature, a raison d'être!